Alexis
Lyssa Tiered Ruffled Beaded-buttons Lace Midi - White (AX)
Rent 4Day : $990 (Orig: $7,300)
Steal the spotlight when you step out in Alexis's 'Lyssa' midi dress. This dress is partially lined and features a square neckline, with tiered ruffles along the hemline and gorgeous lace detailing, adorned with jewel-embellished button detailing. Complete with a sheer fitted bodice to flatter your body shape. Absolutely perfect for any bridal shower, or a summery day out. Concealed zip fastening at back. Fully lined. Rosette button front accents. Hidden back zip closure. Embroidered lace knit fabric. Tiered ruffled pleated hem.
About Designer
Synonymous with luxurious South Florida living, designer Alexis Barbara has always been strongly influenced by the beach, Mediterranean travels, and an effortlessly chic lifestyle. Alexis is a brand designed for the delicate, the sophisticated and the unquestionably fashion forward.
Composition
Self: 100% cotton. Lining: 96% cotton 4% elastan.
Inventory
Add to fitting appointment
Fitting POLICY
Fitting Policy:
ONE customer fitting for each appointment
DRESSES - Select up to 6 styles per appointment
FITTING FEE $200 - accumulative store credits (no expiry date), will be deducted from rental fee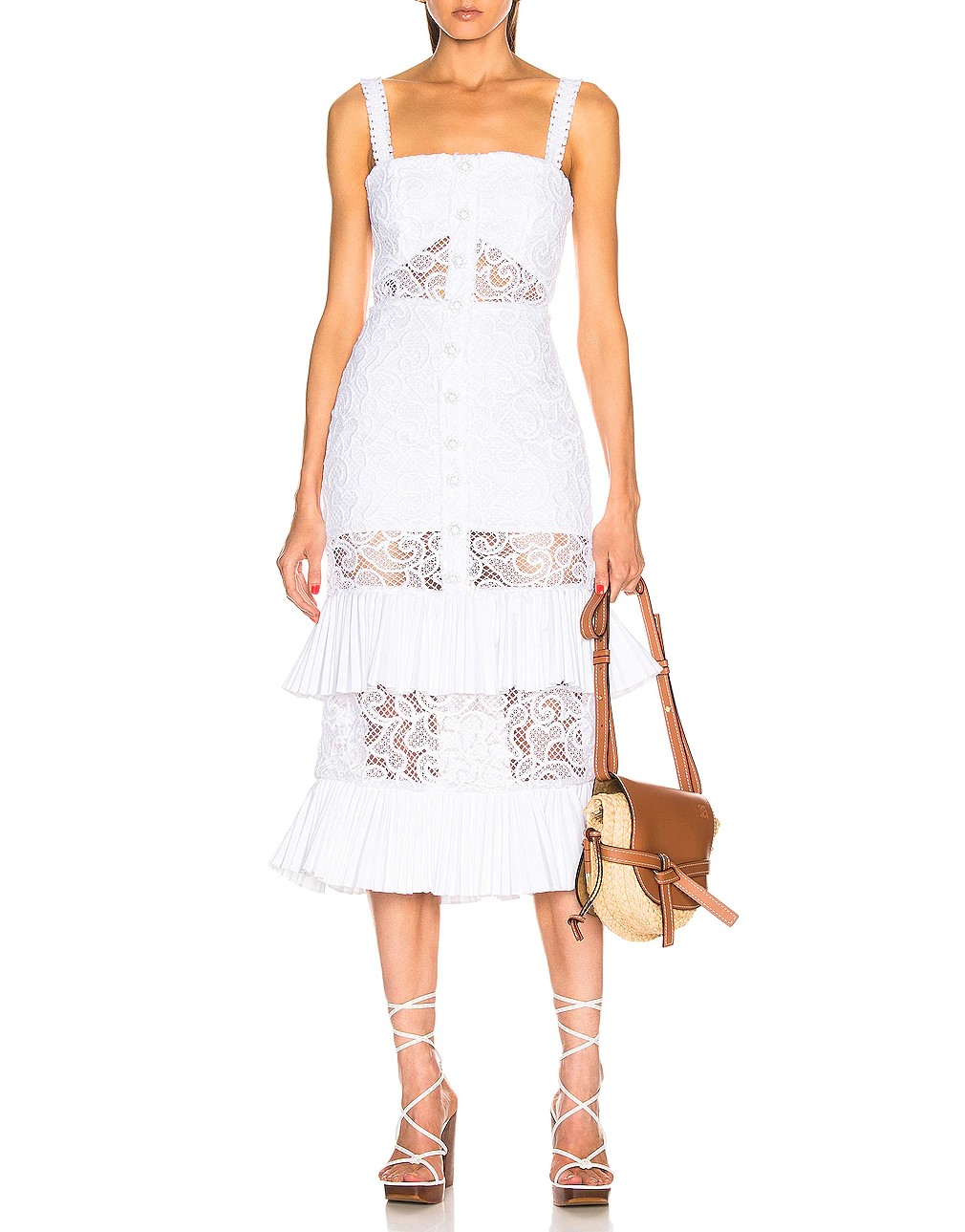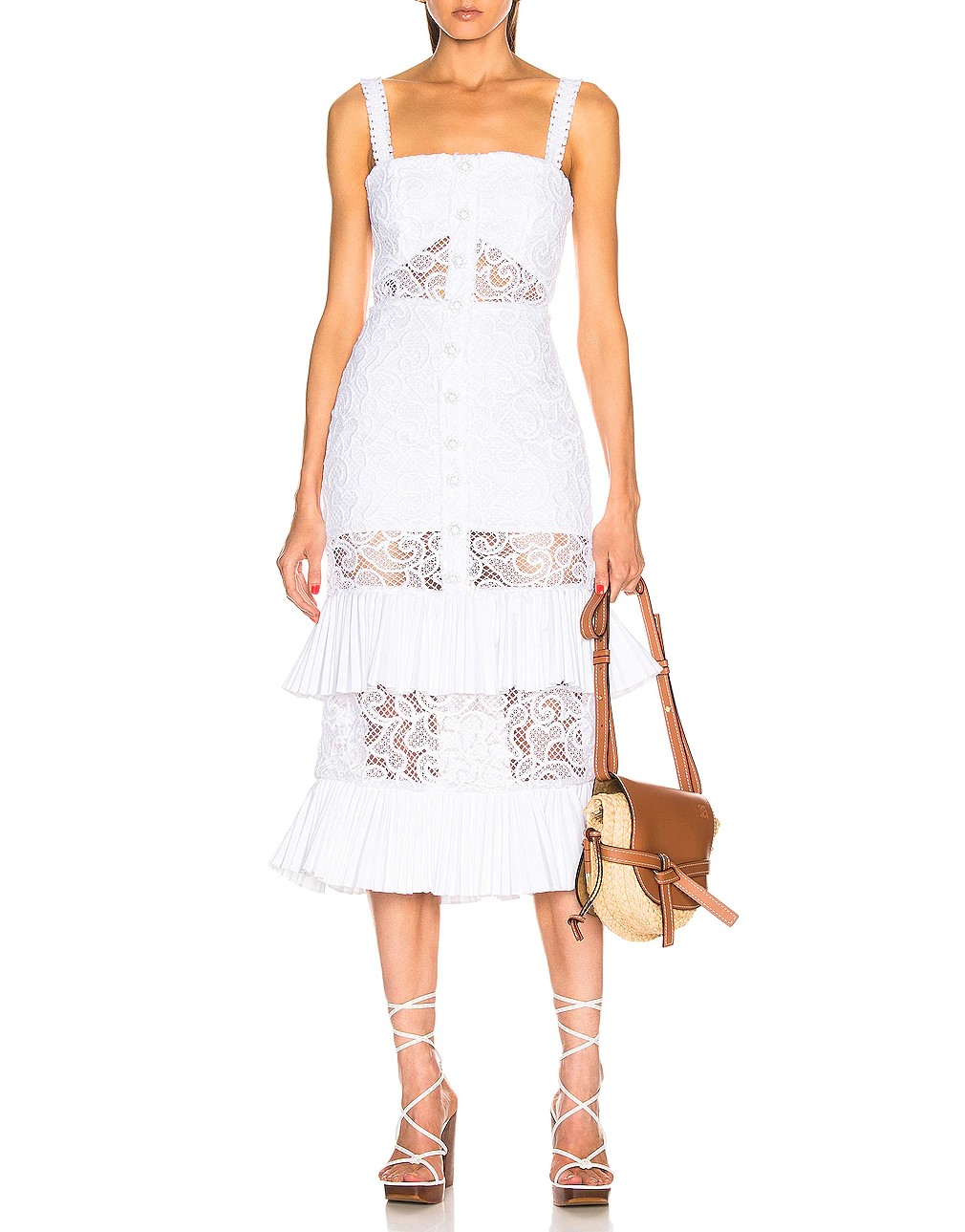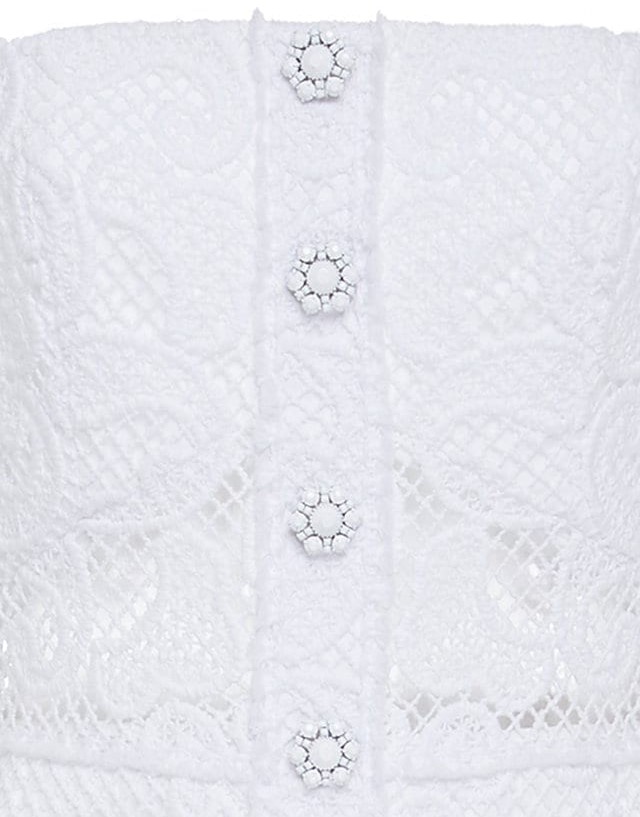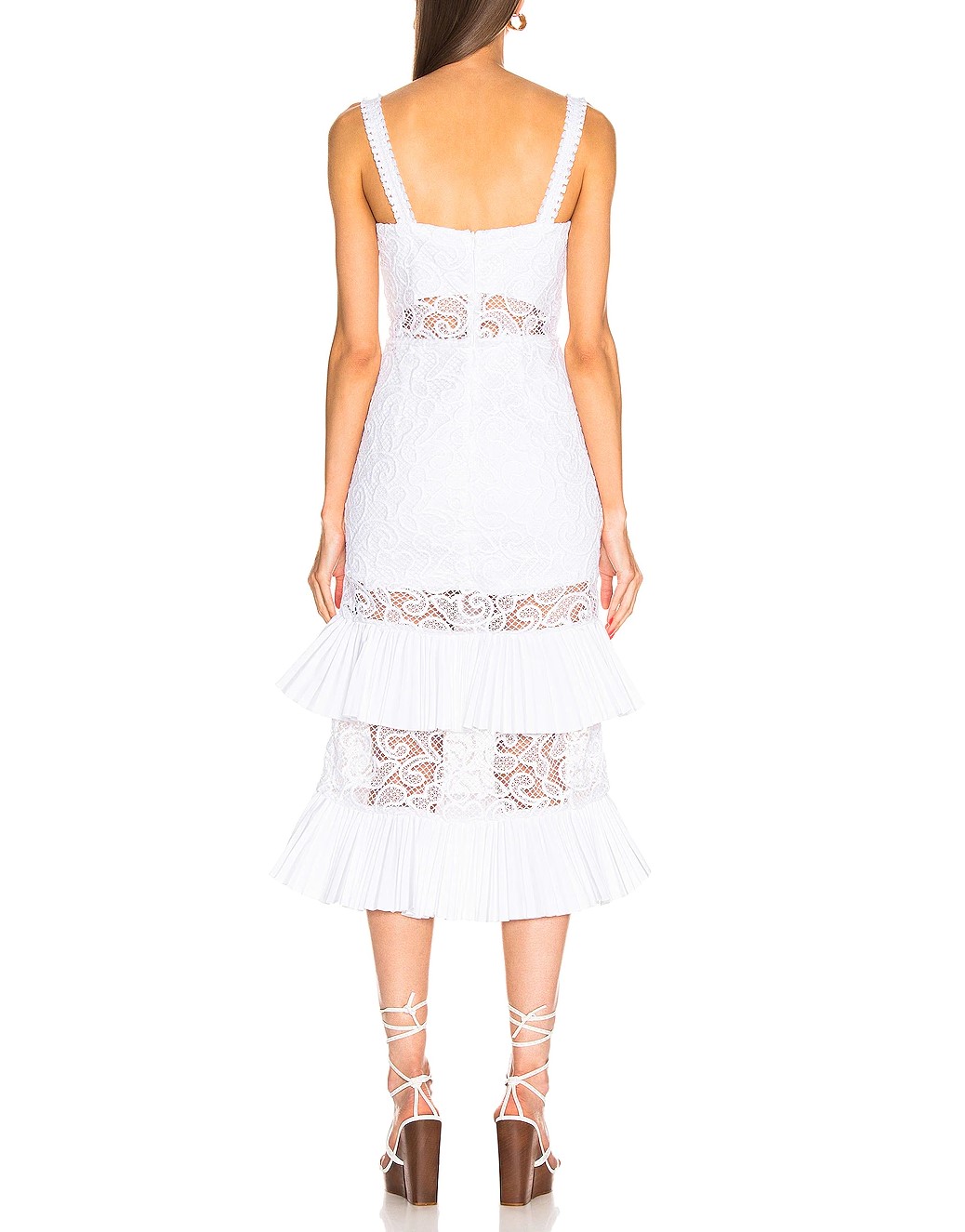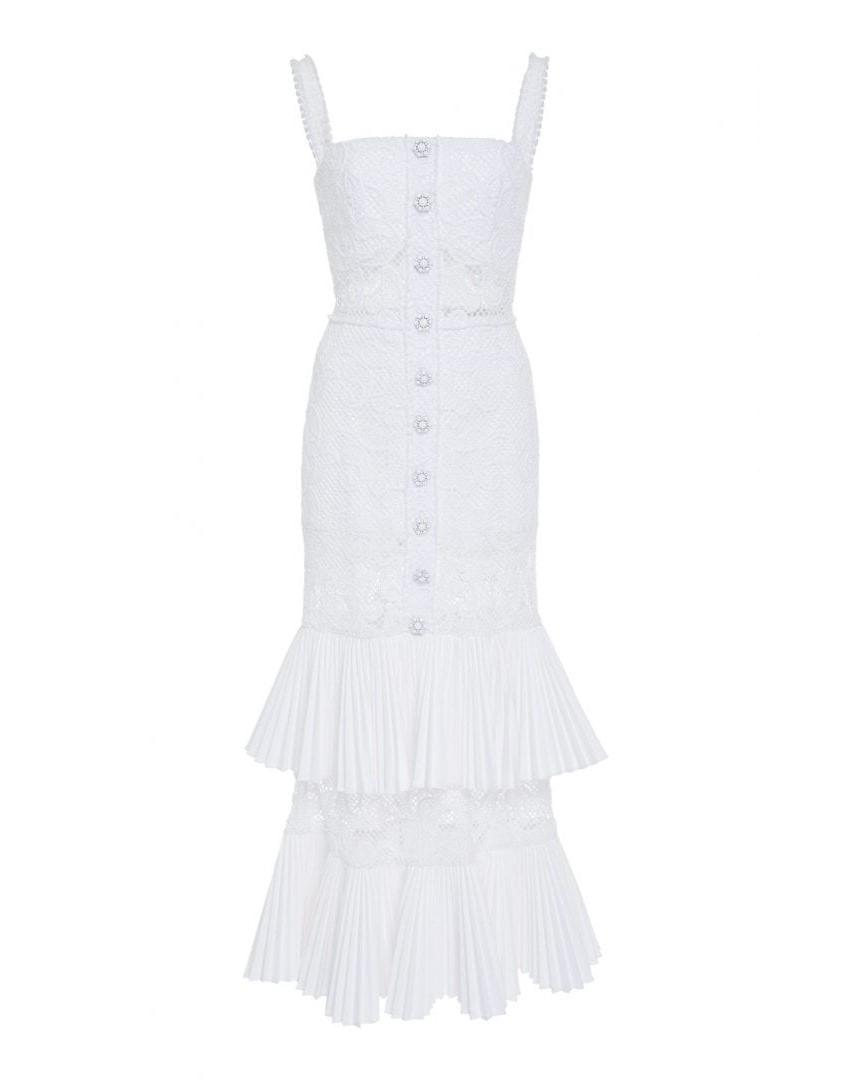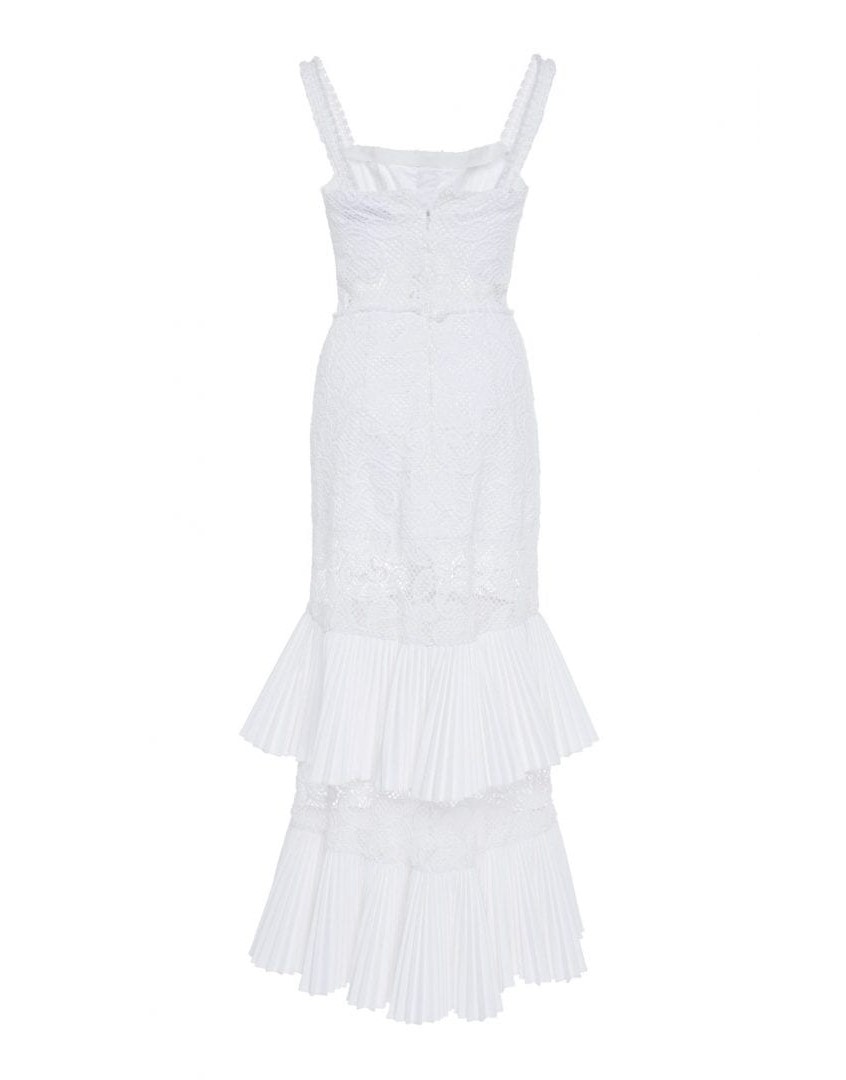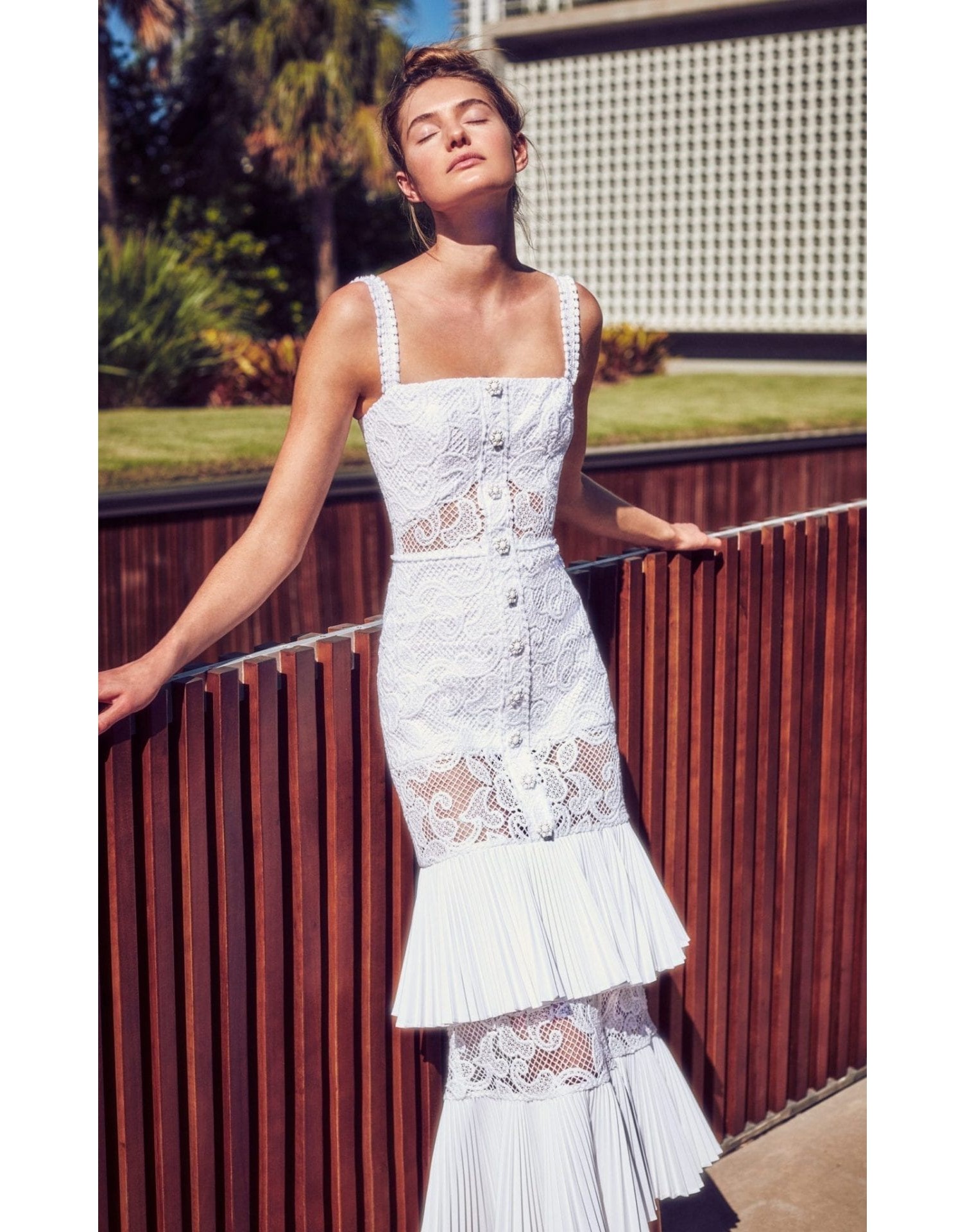 Share To